The Night Goat Demands Reparations Exhibition Catalog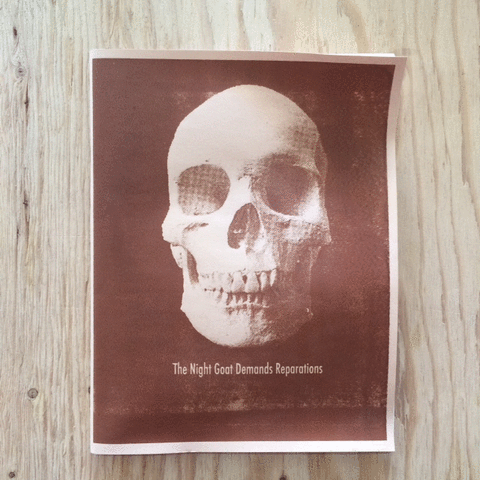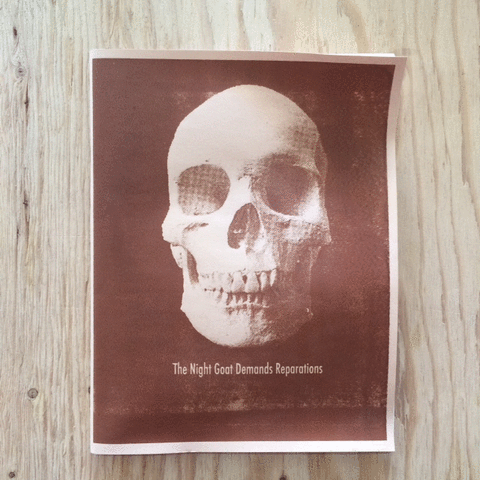 The Night Goat Demands Reparations Exhibition Catalog
Hand silkscreened zine made to accompany the exhibition The Night Goat Demands Reparations at the Pacific Design Center, curated by Adam D. Miller and part of an event coordinated by Diana Thater November 2009 - January 2010. With writing by Adam D. Miller, Catherine Taft and Jan Tumlir.
Kim Fisher, David Ratcliff, Chris Lipomi, Adam D. Miller and Devon Oder.
Printed in an edition of 400
8 1/2" x 11"
Click here for The Night Goat Demands Reparations exhibition images