Reveal the Rats exhibition catalog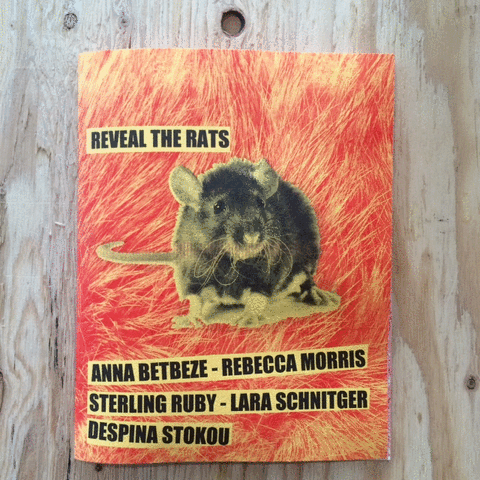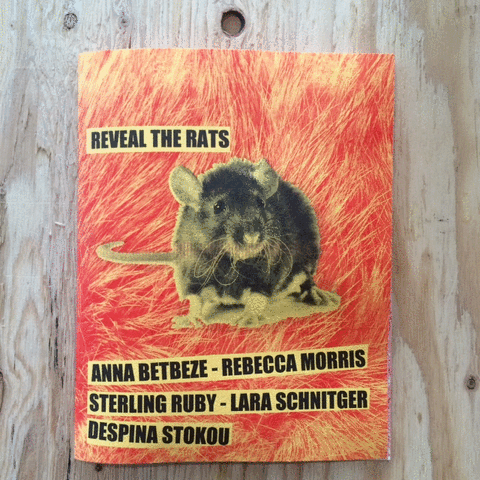 Reveal the Rats exhibition catalog
Exhibition catalog made to accompany The Pit's exhibition Reveal the Rats. With works by Anna Betbeze, Rebecca Morris, Sterling Ruby, Lara Schnitger, and Despina Stokou.
Text by Adam D. Miller and Lia Trinka-Browner. Printed in limited edition on our in house risograph.
more information on exhibition and installation images here.